Majorca with its mild climate is predestinied for chilling evenings on the pool with family and friends. With our lounge furniture you ares equipped for any eventuality.
Mallorca is characterised by its pleasant Mediterranean climate all year round. The warm temperatures invite you to use the pool area as the central point of life to relax and recuperate. Whether with family or with friends, you will find modern and sophisticated lounge furniture to design your pool area exclusively and create a perfect ambience. Our luxury furniture Mallorca can be perfectly coordinated and adapted to the respective design of your terrace or pool area to create a small oasis of well-being.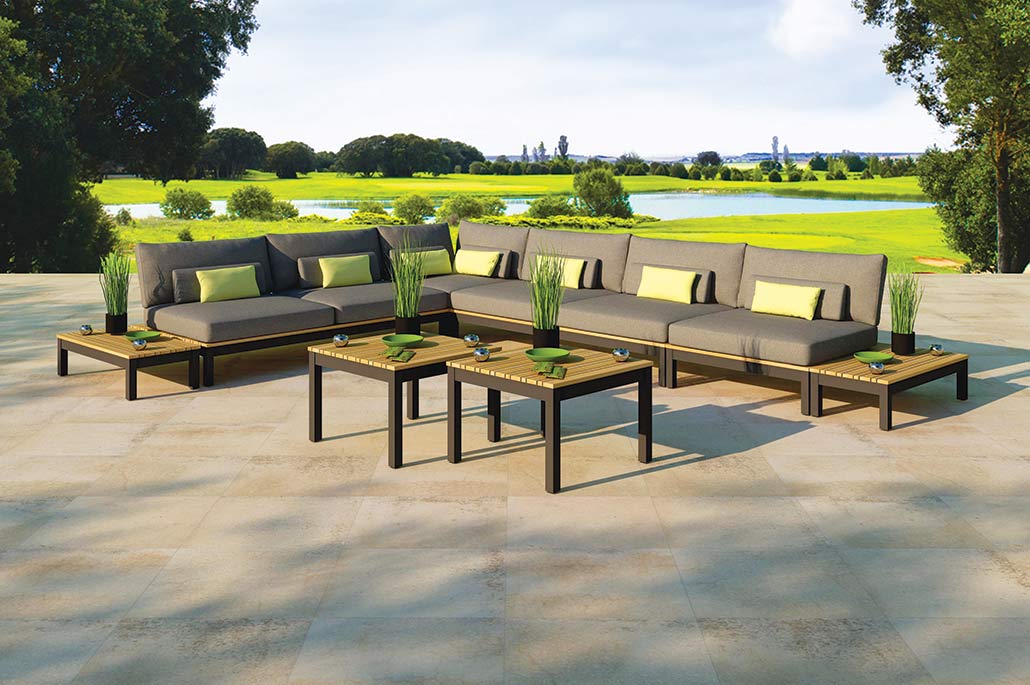 EXPANDABLE OUTDOOR FURNITURE
Every outdoor area needs a social center where you like to linger, receive friends and spend mild summer evenings. With the TEAKLINE SERIES we offer such a highlight for your garden or terrace. Noble fabrics, stylish design, weather resistance and the inimitable comfort of TEAKLINE transforms every location into a meeting place.

TEAKLINE–
ENDLESS POSSIBILITIES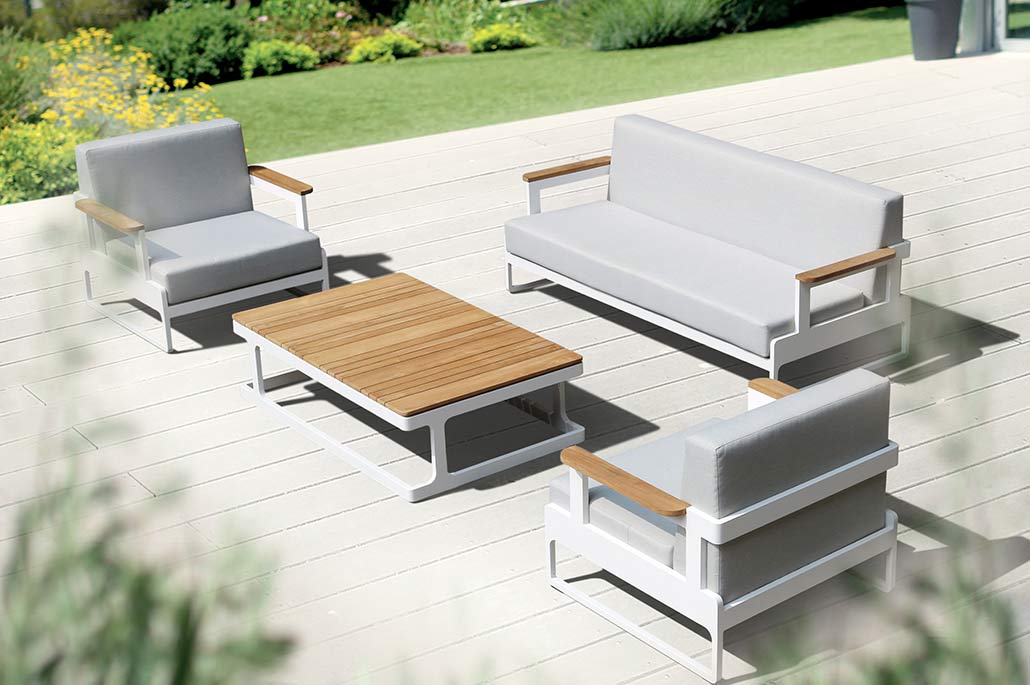 Holiday flair in your own garden with Chill & Lounge
Are you looking for modern and casual lounge furniture to feel good? You would like to design your pool area individually and give it that certain something? Then Outdoor Living has an extensive range of outdoor furniture at your disposal with which you can create a wonderful oasis. The individual colour designs in combination with modern material combinations contribute to making your patio furniture an absolute eye-catcher.
The wellness oasis with Chill & Lounge from Instyle Living
The garden or pool area can be beautifully decorated with different lounge furniture. Whether with a small or large living area, with daybeds or with individual couch elements, you will find numerous luxury furniture in Mallorca, which can be wonderfully coordinated.
The Mediterranean climate offers the possibility to leave the garden furniture outside all year round, so we only use high quality materials. This includes not only the Rehau wicker material in combination with aluminium or stainless steel, but also seat or cushion covers with water-repellent fabrics.
We combine modern wicker furniture with real wood elements to give the lounge furniture that special something. Cushions or cushions in contrasting colours invite you to feel good and linger, to simply end the day in a relaxed atmosphere. If you would like to complete the lounge furniture range, you can choose a table that is perfectly matched in colour and completes the luxury furniture on Mallorca.
Relax loungers for wonderful moments of well-being
In our furniture shop in Mallorca we offer you not only the possibility to choose a small or large living area for your pool area, but also to use individual couche elements. Similar to a living room, you can also choose for example a three-seater and a two-seater in combination with an armchair to make the outdoor living area appealing. The outdoor furniture convinces with its excellent seating comfort, which invites you to relax and at the same time radiates a touch of elegance and noble design.
The cushions we use for our lounge furniture are made of batyline sling fabrics or water-repellent fabrics so that they can be left outside even when it rains. The Quick Dry Foam QDF is designed not to absorb water, dries quickly and is therefore very resistant. In addition to the different materials, you can also choose the colour of the pads and covers to perfectly match your own wishes. Design your luxury furniture in Mallorca individually and create an oasis of well-being with charm and elegance.